Greetings from the Chairman of the Board of Directors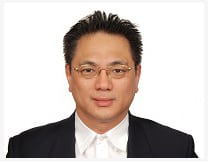 Chairman of ASJA International
Immediate Past President of Japan Graduates' Association of Malaysia (JAGAM)
Dr. Ooi Chee Keong
As the Chairman of ASJA (Asia Japan Alumni) International, I would like to convey my warm greetings and best wishes to all my friends and supporters of ASJA in both Japan and ASEAN member countries. It is indeed a great honor and privilege for me to be entrusted with important responsibilities by the ASJA Board of Directors.
ASJA International is a very unique organization. There are many alumni groups that are categorized by the university and country. However, none of the alumni includes its membership for a group of ASEAN countries. This form of establishment clearly reflects the wisdom of our Sempai H.E. Takeo Fukuda, the former prime minister of Japan. He announced the Fukuda Doctrine, which subsequently became the central pillar of Japanese foreign policy toward ASEAN.
ASJA has just celebrated its 17th anniversary in early this year (2017). The past 17 years has not been easy for ASJA. The situation became worse especially in the last 4 years as the change of the government in Japan resulted in many rounds of the budget cuts. I would like to express my gratitude to the past Chairmen and the ASJA Secretariat for their effort and persistence in convincing the Japanese government to keep ASJA alive.
Since last year, the ASJA directors have come up with a plan to organize ASJA-ASCOJA symposium in different ASEAN countries. I personally view this as a wonderful project as it benefits not only the organizing country but also ASEAN as a whole. This year we plan to organize three ASJA symposiums in Brunei, Myanmar and Vietnam.
Currently, the member countries of ASJA International have increased from five to ten ASEAN countries. I hope we are able to capitalize on the ASJA platform to widen our network and foster better relationship between the members. Let us work together to make ASJA a wonderful organization for the betterment of ASEAN and Japan relationship in cultivating the future leaders of Asia.