Greetings from ASJA Chairperson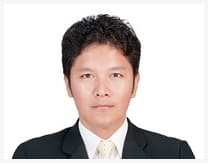 Chairperson of ASJA International
President of Japan Alumni of Cambodia (JAC)
Dr. Vuthy Monyrath
A very warm greeting to members and supporters of ASJA International and affiliated associations in Japan and ASEAN Member states.
It is a great honor that the Japan Alumni of Cambodia (JAC) received the confidence and trust in undertaking the position as the Chairperson of the ASJA Board of Directors. This new mandate for JAC comes at an important juncture when Japan will host the Tokyo Olympics and ASJA will celebrate its 20th Anniversary next year in 2020.
ASJA and ASEAN Council of Japan Alumni (ASCOJA) are good partners and we have cooperated closely in strengthening the existing friendship between JAPAN and ASEAN through our alumni networks based on the Fukuda Doctrine heart-to-heart relationship, and thus contribute to the long lasting people-to-people relations.
On behalf of the Japan Alumni of Cambodia, I am overjoyed to humbly assume this position as the Chairperson. It is a privilege and equally a duty that requires me to work even more harder, more closely and effectively with all related partners and institutions for the best interest of ASJA and Japan and ASEAN.